One of the biggest lessons I learned from this weekends
webinar class with Mr. Arias
was not to just practice, but to really put into motion some of the techniques he was teaching with regards to lighting setups. He even half joked that if you don't have a subject to shoot then take your vacuum cleaner to the top of some hill and shoot the heck out of it until lighting, shadows and everything makes sense. Well, fortunately for me I have at least one willing participant and my vacuum cleaner is spared any humiliating photos of it floating out there on the internet. ;-)
And by willing participant, I mean this one was all the way, 100%... see below...
I really wanted to get a better feel for that
softbox
; the photos above are from that small softbox...and who better to shoot then my tiny B.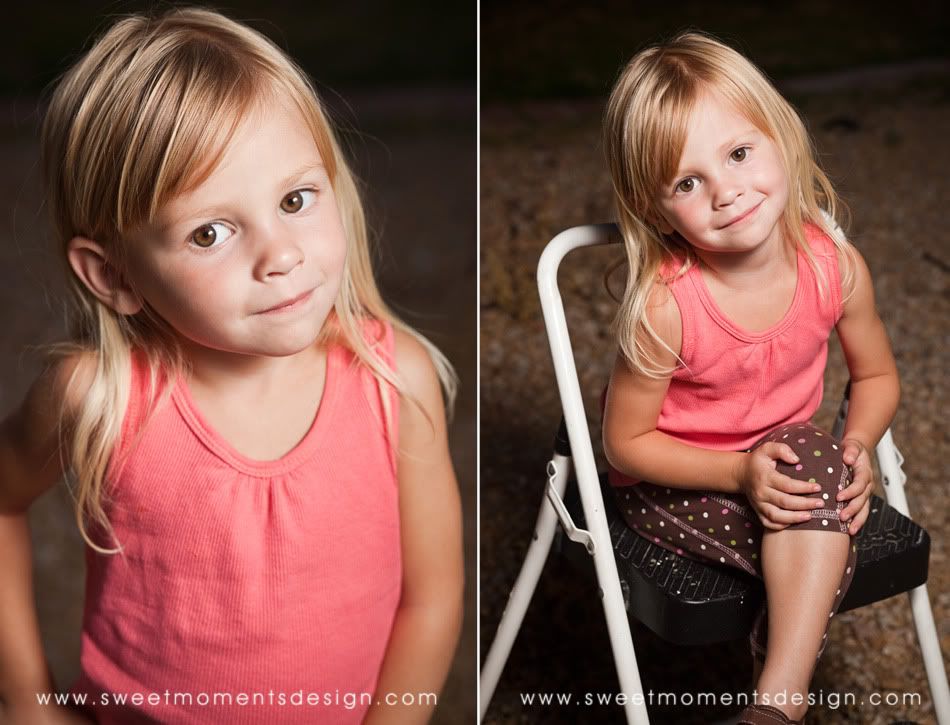 Now with these photos I switched off the softbox and replaced it for my
shoot thru umbrella
... just lovely!
Thank goodness I have at least one I can call upon and is absolutely in love with getting her picture taken and wants to help her mama! One guess as to which one it is...