I was thinking this morning about BFF's and how I love to surround myself with them. It's no lie (and you can confirm this with my hubby) that EVERY thing in my life is my favorite... I have about 25 pairs of my favorite shoes, every song I hear on the radio is my favorite, every thing I eat is my favorite, so it's no surprise that I consider all my friends my favorites. Literally.
So then I wondered, who would be my celebrity BFF. Maybe it was because of the time of day, maybe because I could hear her voice in the other room as I prepared for my lunch date with my newest
BFF
, but I think if I had to pick my true celebrity besty it would be one, Ms. Kelly Ripa. Some love her, some hate her (namely my mother) but I finding her completely hilarious with my kind of humor and wit. Mu-wha Ms. Ripa... I know we could totally be friends!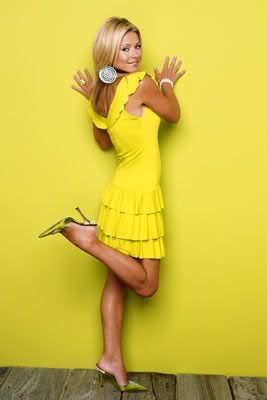 [fanpix.net]
Who is your celebrity BFF?