You know that old saying..."Those that can, DO... Those that can't, TEACH"...
Well, I haven't been DOING a lot of photography lately (insert laundry list of excuses here), so why not teach someone else?! I have a dear friend who is so crafty and talented and she wanted a little guidance (probably more of just a moral support) as she took some simple engagement photos for the first time ever. I came along with her, gave her some tips, pointers and offered a few suggestions. In doing this I realized that the simple help and assistance I was offering to her was confirming to me all this knowledge of photography I, myself, have come to learn and love over the last few years.
For me, when I'm 'down in the trenches' of photography, so to speak and I'm shooting away at session after session I can really take for granted all the technical details that go into making just one image because that knowledge, the way I shoot, the light I look for, the settings I apply on my camera are all ingrained in me, it's become innate. I really had an absolute blast sharing the little tidbits I know and more importantly helping a friend.
Here are a few shots I snagged during this (teaching) engagement session.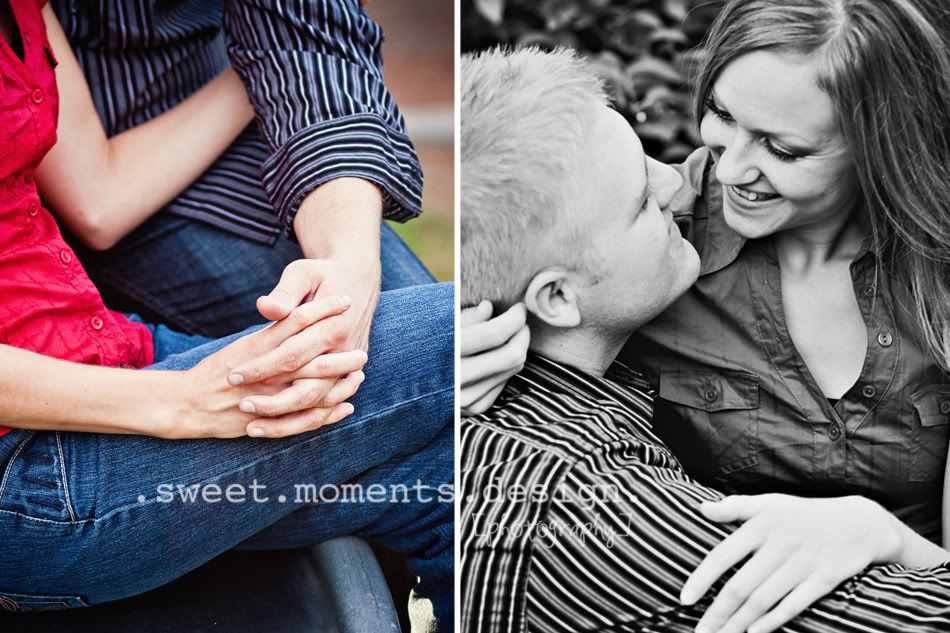 And on a side note, I also realized how much I simply ADORE working with engaged couples... you love birds are so much fun to shoot! However, because I do not shoot wedding photography I usually do not book many engagement sessions. (And I'm not looking to add weddings anytime soon and by that I mean ever - but we'll save that for a different post.) I would though, like to work with more couples... so, if you or anyone you know of are engaged and would like a super-fun, super-cool, super-relaxed photo session please e-mail me.
I'm offering FREE shoots to ANY engaged couple that requests it... that's right folks... F-R-E-E, free! No obligations to buy anything and in exchange for your time I will provide you with (1) 8x10; if you would like more of the photos from your session I'm also offering 50% off any product, print or disc of images.