I have quite a bit of a backlog going on right now - so sorry newsletter subscribers - so I'm pulling this months freebie from my vaulted archive. I originally created this 8x10 digital frame over 3 years ago as a gift to my sister-in-laws (with a picture of all 5 of us). Now I'm releasing this little goodie to all my fantastic followers. If anyone wants a frame for use with a 'brothers' picture just let me know... I can send one over especially for you... I just happened to have a 'sisters' already created.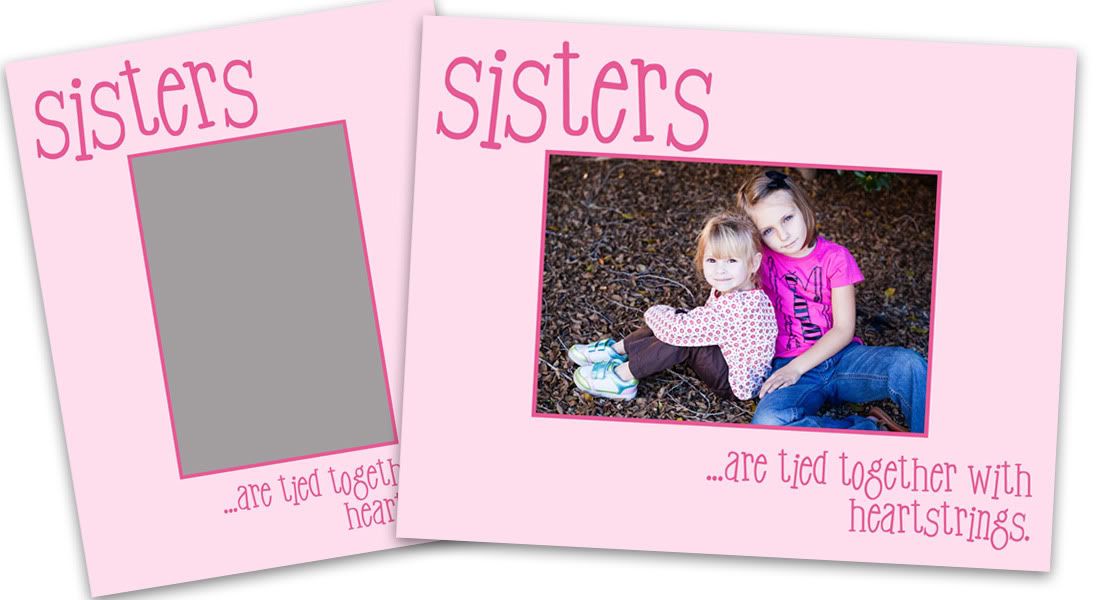 To get these layered .psd frames - both vertical and horizontal - go
HERE
...
REMEMBER... these freebies are of my own creation so feel free to download and use for your own personal usage... just please don't sell these or pass them off as your own.
--Now for the fine print... please note the following before you download--
*All designs are created in either Photoshop CS3 or Illustrator CS3. I do not have access to test these files in older/newer versions of these programs or with Elements.
*You MUST have some experience working with Photoshop in order to use these freebie files. There is no support or "helpdesk" here so download at your own risk. :-)
*Since these are free I will not be taking requests for modifications or changes... what you see is what you get... for reals, it's FREE!